Acting couple Ashton Kutcher and Mila Kunis on Saturday took to social media to address some of the criticism they have received for sending letters of support to the Los Angeles judge overseeing the Danny Masterson rape case ahead of Masterson's sentencing.
Masterson was sentenced Thursday to 30 years to life in prison after being found guilty in June of raping two women at his Hollywood Hills home about two decades ago.
Kutcher, Kunis and Masterson were co-stars on the hit sitcom "That '70s Show" from 1998 to 2006. Masterson later starred with Kutcher in the Netflix comedy series "The Ranch," which ran for four season from 2016 to 2020. However, Masterson only appeared in the first three seasons, and was fired from the show in December 2017 after the rape allegations surfaced.
LOS ANGELES — Ashton Kutcher and Mila Kunis apologized Saturday for character letters the celebrity couple wrote on behalf of fellow "That '70s Show" Mila Kunis actor Danny Masterson before he was sentenced for rape this week.
A judge in Los Angeles on Thursday sentenced Masterson to 30 years to life in prison for raping two women in 2003.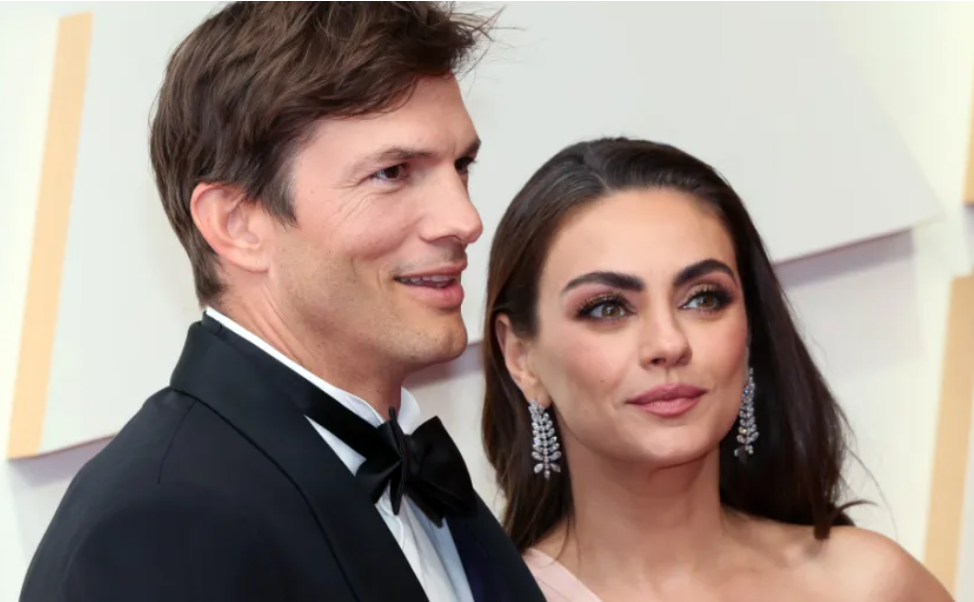 In a video posted on Instagram, Kutcher and Kunis said they were sorry for the pain they may have caused with the letters, which were made public Friday.
Kutcher said the letters that asked for leniency "were intended for the judge to read and not to undermine the testimony of the victims or retraumatize them in any way. We would never want to do that and we're sorry if that has taken place."
Kutcher said Masterson's family approached them after the actor was convicted in the rapes in May and asked them to write character letters describing "the person that we knew for 25 years." The letters were posted online by The Hollywood Reporter and other digital publications.
Masterson starred with Ashton Kutcher, Mila Kunis and Topher Grace in "That '70s Show" from 1998 until 2006.
He had reunited with Kutcher on the 2016 Netflix comedy "The Ranch," but was written off the show when the Los Angeles Police Department investigation was revealed the following year.
Los Angeles Superior Court Judge Charlaine F. Olmedo handed down the sentence to Masterson, 47, after hearing statements from the women, and pleas for fairness from defense attorneys.
Kutcher described Masterson as a man who treated people "with decency, equality, and generosity," he wrote in his letter dated July 27, 2023.
Kunis in her letter to Olmedo called Masterson "an outstanding role model and friend" and an "exceptional older brother figure."
"The letters were not written to question the legitimacy of the judicial system, or the validity of the jury's ruling," Kunis says.
"They were intended for the judge to read and not to undermine the testimony of the victims or re-traumatize them in any way," Kutcher adds. "We would never want to do that, and we're sorry if that has taken place."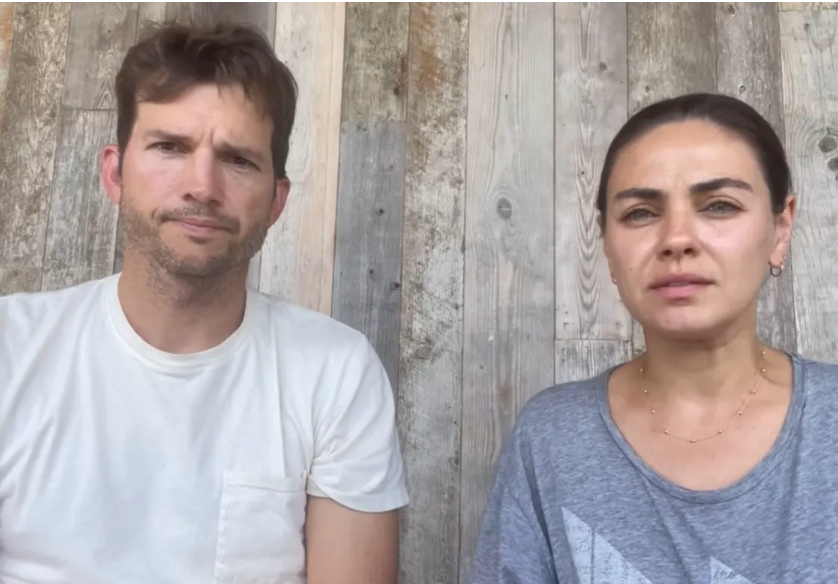 The video concludes with Kunis saying, "Our heart goes out to every single person who's ever been a victim of sexual assault, sexual abuse or rape."
After Kutcher and Kunis posted their video, one of the women Masterson was convicted of raping — Jane Doe #1 in the case — slammed the couple's apology, telling journalist Yashar Ali, who posted on X, the platform formerly known as Twitter: "This video was incredibly insulting and hurtful.
My hope is that they learn radical accountability and the importance of self-education to learn when to keep their privilege in check — especially Ashton, who claims to work with victims of sex crimes. And as to Mila, I can only think of 'Times Up.'"
Throughout our time together, Danny has proven to be an amazing friend, confidant, and, above all, an outstanding older brother figure to me," Kunis wrote in her letter. "His caring nature and ability to offer guidance have been instrumental in my growth both personally and professionally."
Kunis went on to say that Masterson's role "as a husband and father to his daughter has been nothing short of extraordinary."
In his letter, Kutcher recalled a time when Masterson came to the defense of a woman being berated by her boyfriend and described how he helped raise money for first responders who became ill after the Sept. 11 terrorist attacks.