Harry Kane will have to wait until next year to finally win his first title. On Saturday, Bayern Munich was smashed 3-0 by visiting RB Leipzig. Dani Olmo scored all three goals in front of 75,000 visitors at a sold-out Allianz Arena.
"I feel important," Olmo said after the game when asked about his performance and whether he was ready to step up to replace Dominik Szoboszlai, who left the club to join Liverpool this summer. "But I also think that the players that arrived this summer are very good young players with ambitions to win, and that is very important for us."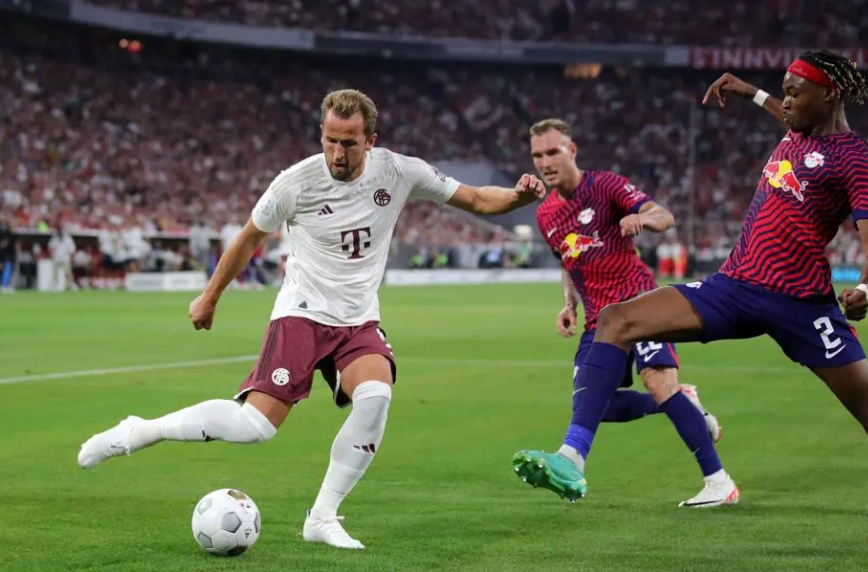 Olmo was one of the players to stand out and, after scoring three goals, was voted the man of the match. "Step by step," Olmo said when he was asked whether the German championship would be the next goal. "The Bundesliga is very long, and you must have consistency the whole year and there is Bayern, there is Dortmund and Leverkusen. A lot of good teams, and we just must focus on ourselves."
Although there were many good reasons to be overwhelmed by the occasions, RB Leipzig did seem focused and determined to get a good result once again at the Allianz Arena. After all, unlike most other top clubs in the Bundesliga, the Red Bulls know how to win in Munich, doing just that on matchday 33 last season when they beat Bayern 3-1.
Perhaps with that in mind, the Leipzig win should not have been a big surprise. But, of course, the focus this weekend was entirely on Bayern and their new star signing Harry Kane.
Kane was signed early on Saturday morning from Tottenham in a deal worth an initial €100 million ($110 million). The striker is the most expensive signing in Bundesliga history and his transfer saga moved the masses.

The anticipation ahead of Kane's first game was, therefore, massive in the city of Munich. The team stores inside the Allianz Arena and at the Marienplatz were overrun, and a significant portion of fans wore Kane's no.9 on newly bought shirts. A roar accompanied Kane when he stepped on the pitch for the first time ahead of the game, and the roof seemed to come off when he was brought on in the 64th minute.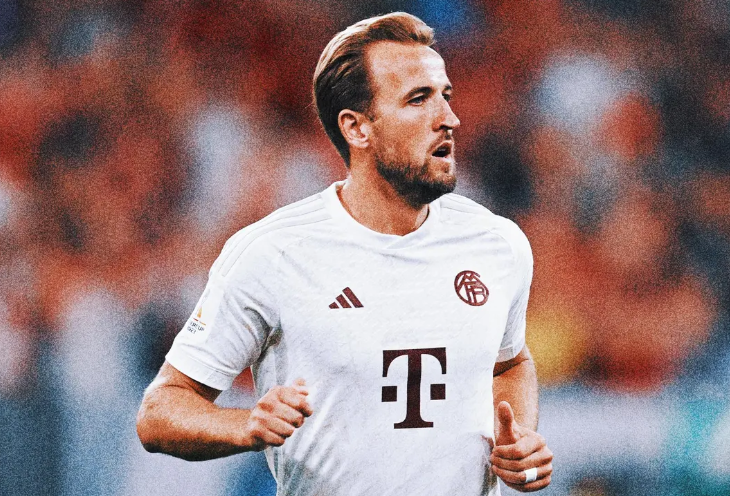 Unfortunately for Kane, the match was pretty much over at this stage. Olmo had already scored twice and would soon after add a third from the spot. On top of that, it was Leipzig's new signings, Loïs Openda and Xavi Simons, that would steal the show from the 30-year-old Englishman.
"The connection is really magical," Openda said when asked about playing together with new Simons and Olmo. Openda stressed that the three only had been training together for about a week and only had one test match under their belt. Nonetheless, Leipzig looked like a team that has been together for some time rather than a club that lost key players Dominik Szoboszlai, Christopher Nkunku, and Josko Gvardiol.
While Leipzig looked like a well-oiled machine, Bayern looked off. Sure, there were spells of dominance in which the record champions created big chances. But issues from last season were still very much at the forefront. Defensively, Bayern struggled in quick transition, and in the attack, the same sort of inefficiency from last season was still an issue.
The latter should be solved by Kane. The former is a bit trickier as Bayern's high defensive line was found out with a clear no.6 and a goalkeeper not named Manuel Neuer.
"It feels like a complete continuation to last season, but we were on a completely different path," Bayern coach Thomas Tuchel said after the game. "The discrepancy between our performance today and the form and energy we've shown in the pre-season friendlies and in training is enormous. This is simply far too little."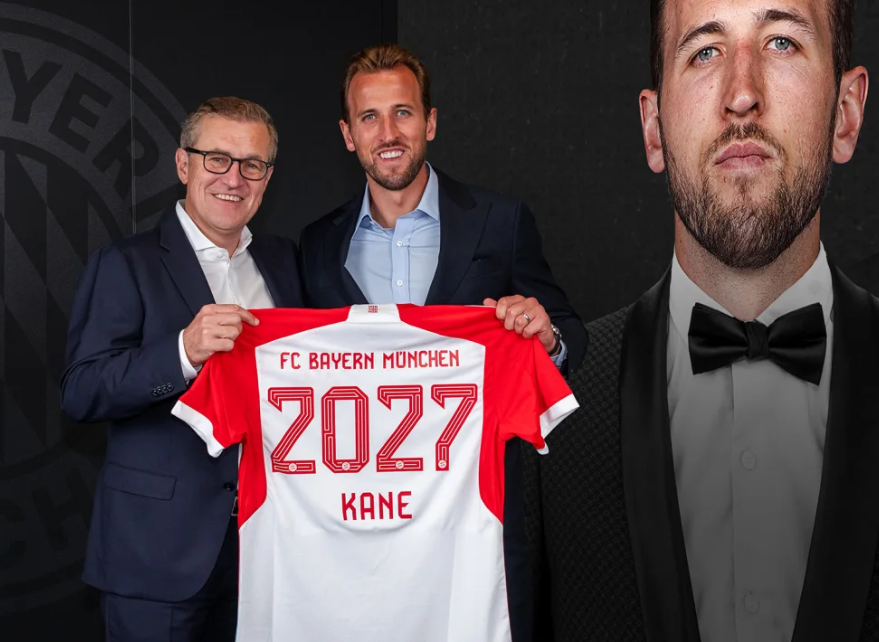 Tuchel, in fact, seemed somewhat lost for words. He admitted at one stage that he did not have a clear answer for Bayern's defensive issues and lack of chemistry. "I'm just sorry for him," Tuchel said when asked how Kane would feel about the performance in the Supercup. "He probably thinks we haven't trained for four weeks. Our performance today had nothing to do with what we set out to do. It's a very bitter evening, I'm sorry."
It is a damning statement by Tuchel. After all, it is the head coach who is responsible for the lack of chemistry. And indeed, one must wonder what Tuchel did with this Bayern side over the last four weeks.
Without a doubt, Kane will make Bayern's attack better. But Leipzig also showed that if Tuchel cannot turn Bayern into a coherent unit soon, Kane will have to wait a lot longer than until the end of the season for his first-ever club title.