Sinéad O'Connor, the Irish singer known for her intense and beautiful voice, her political convictions and the personal tumult that overtook her later years, has died. She was 56 years old.
O'Connor's recording of "Nothing Compares 2 U" was one of the biggest hits of the early 1990s. Her death was announced by her family. The cause and date of her death were not made public. The statement said: "It is with great sadness that we announce the passing of our beloved Sinéad. Her family and friends are devastated and have requested privacy at this very difficult time."
Alternative radio in the late 1980s rang with the voices of female singers who defied commercial expectations of what women should look like and how they should sound. But even in a crowd that included Tracy Chapman, Laurie Anderson and the Indigo Girls, O'Connor stood out.
The cover to her first album, released in 1987, was so striking — not just because of her beautiful face. It was her head, bald as an eaglet, and her wrists locked defensively across her heart. The album's title, The Lion and the Cobra, refers to a verse from Psalm 91 about believers, and the power and resilience of their faith. And throughout her early life, Sinéad O'Connor was resilient.
"I grew up in a severely abusive situation, my mother being the perpetrator," O'Connor told NPR in 2014. "So much of child abuse is about being voiceless, and it's a wonderfully healing thing to just make sounds."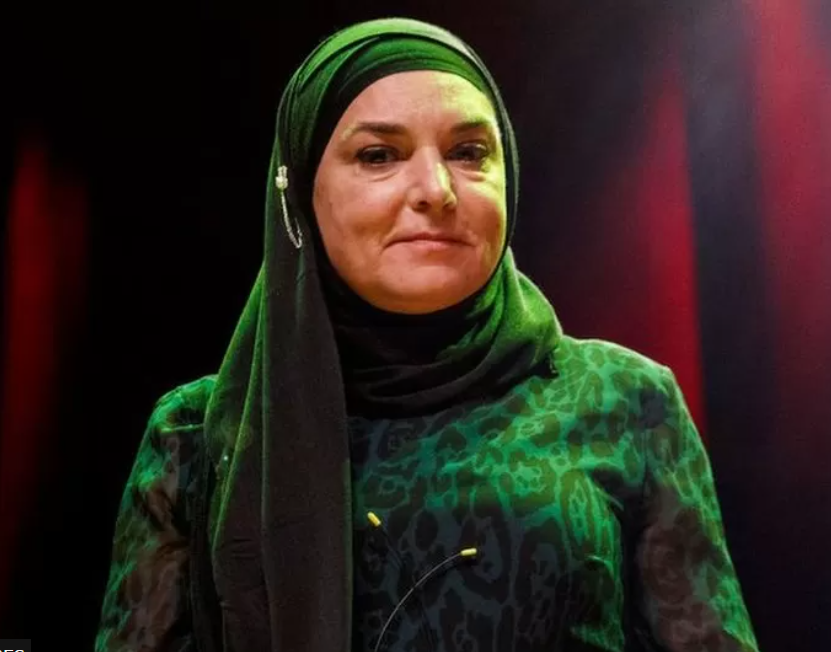 O'Connor started making sounds in a home for juvenile delinquents, after a childhood spent getting booted out of Catholic schools and busted, repeatedly, for shoplifting. But a nun gave her a guitar and she began to sing, on the streets of Dublin and then with a popular Irish band called In Tua Nua.
Rock critic Bill Wyman says O'Connor belonged to a proud Irish tradition of speaking up against the established order. "You know she's always on the side of the victims, and the vulnerable, and the weak," he observes.
In 1992, at the height of her fame, Sinéad O'Connor appeared on Saturday Night Live. In her performance, she raised her voice against racism and child abuse. There was dead silence when she ended the song, a version of Bob Marley's "War," by ripping up a picture of then-Pope John Paul II.
What followed in the media was a collective howl of outrage. It drowned out a prescient protest against abuse in the Catholic church. Years later, in 2010, O'Connor told NPR she'd known exactly what to expect.
"It was grand, to be honest," she said. "I mean, I knew how people would react. I knew there would be trouble. I was quite prepared to accept that. To me, it was more important that I recognized what I will call the Holy Spirit."
Rock music's Joan of Arc, as she began to be called, became increasingly erratic in her convictions. O'Connor was a feminist; then she wasn't. She supported the Irish Republican Army, until she didn't. She got ordained as a Catholic priest by a rogue sect. She converted to Islam. She went from celibacy to oversharing about her tastes in sex. She changed her name several times, calling herself Shuhada' Sadaqat after her conversion, though she continued to release music under her birth name. And her music veered unpredictably, from New Age to opera to reggae.