Uorfi Javed Under Eye Filler: Famous for his weird fashion, Uorfi Javed's face has gone bad! We are not saying this, Urfi himself has given information about this on social media and has also expressed anger as to why he tampered with his face.
In fact, apart from her clothes, the actress is trolled a lot on social media because of her dark circles. The actress often shares pictures of her dark circles on Instagram. In such a situation, troubled by trolling, Urfi took treatment for dark circles, but it backfired. Urfi got eye fillers done to hide the dark circles, but after getting this done, there was swelling under her eyes and because of the fillers, she looks quite different.Uorfi Javed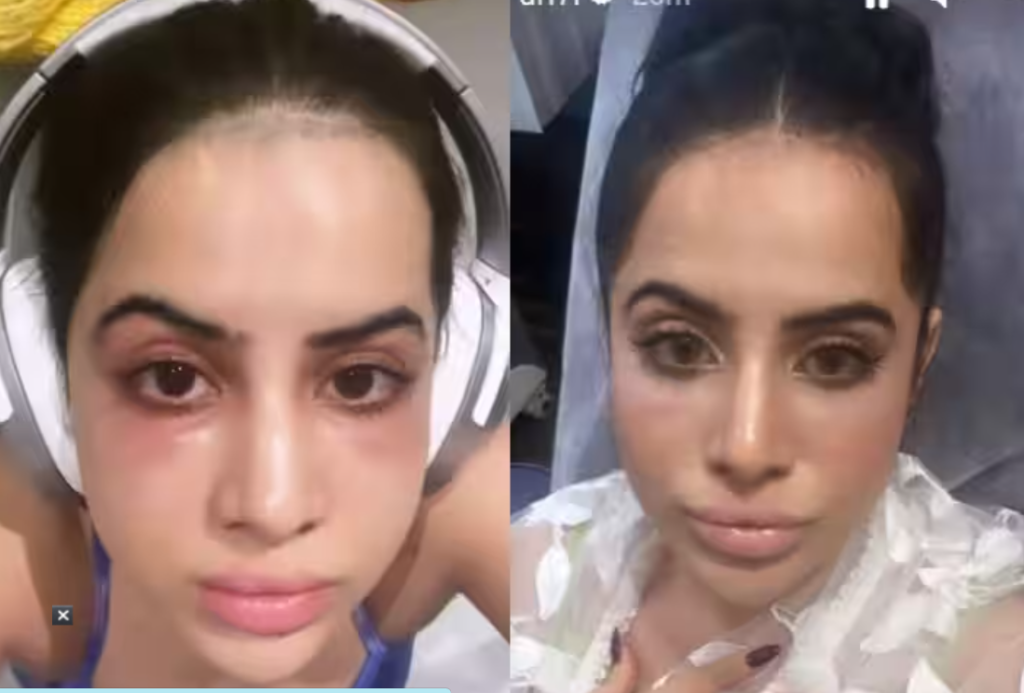 After getting the eye filler done, Urfi has shared the latest photo on her Instagram story, in which there is a lot of swelling and redness under her eyes. While sharing the photo, the actress has expressed anger on herself and has also told that now even makeup will not be able to show her eyes properly.
The actress wrote in her post, 'I used to get trolled a lot because of my dark circles. That's why I got under eye fillers done…and now my face is ruined. The area under my eyes looks different. Now even makeup will not be able to show my under eye properly. Why did I do this to myself?'
Before getting the under eye filler done, the actress had also got lip filler done, whose picture was shared by the actress on her Instagram story. Now the actress has again shared a photo of her on Insta Story, in which her lips look quite different. While sharing the photo, the actress told that after getting lip filler done, her lips have also swollen.