India supported Pakistan in UN on Wednesday in the Human Rights Council of the United Nations. In fact, Pakistan had put forward a proposal in the UNHRC against repeated burning of Quran in Sweden. India has also voted in support of Pakistan on this.
The incident was condemned by the European Union, Pope Francis and the Swedish government itself, along with all Islamic countries. In its proposal, Pakistan had demanded strict action against incidents like burning of Quran. However, several Western countries, including the US and the European Union, voted against the resolution citing freedom of speech.
12 out of 47 members opposed Pakistan's proposal
There are a total of 47 members in the UNHRC. In this only 19 countries of OIC i.e. Organization of Islamic Cooperation are included. All of them supported Pakistan's proposal. Pakistan had brought this proposal in UNHRC only at the behest of OIC countries. China, surrounded by the issue of Uygar Muslims, also voted in support of Pakistan. At the same time, 7 countries including Nepal did not vote while not supporting anyone.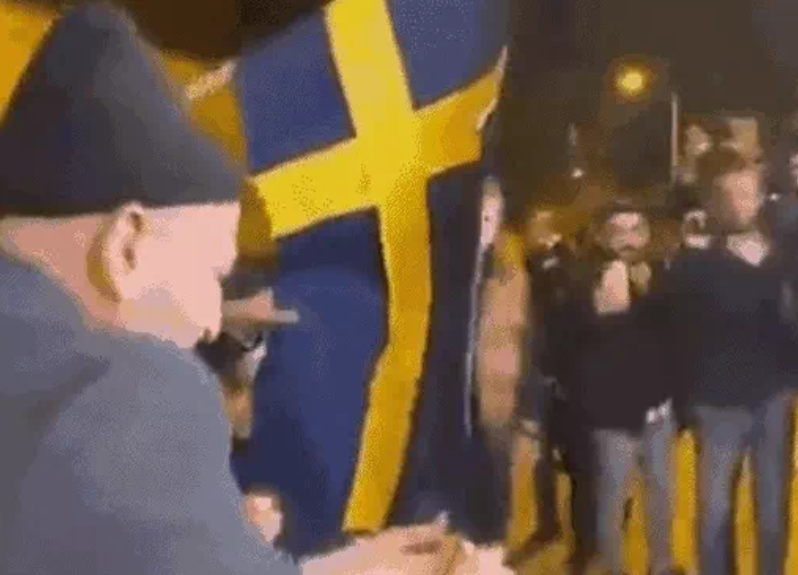 During the debate on the proposal in the UNHRC, Muslim countries said that incidents like burning of Quran work to increase hatred. Such incidents cannot be allowed to escalate in the name of freedom of speech. Britain, Belgium, Germany, Romania, Lithuania, Costa Rica and Finland also voted against the resolution.
Quran was burnt on Eid in Sweden
On the occasion of Eid-al-Azha in Sweden, a man demonstrated outside a mosque in Stockholm by burning a Quran. For this he got permission from the Swedish government. According to CNN, this permission was granted for a one-day demonstration under freedom of expression. Only one person had joined this Protest with his translator.
According to Reuters, the protesting man tore some pages of the Quran and set it on fire. After this he also waved the flag of Sweden. Out of the 200 people watching the Protest, some raised slogans in his favor and some in protest. One of the men also threw a stone at the protester, shouting 'God is great' in Arabic. After this the police took him into custody.India supported Pakistan in UN